Southern Cross Pacific is now a Certified Member of Supply Nation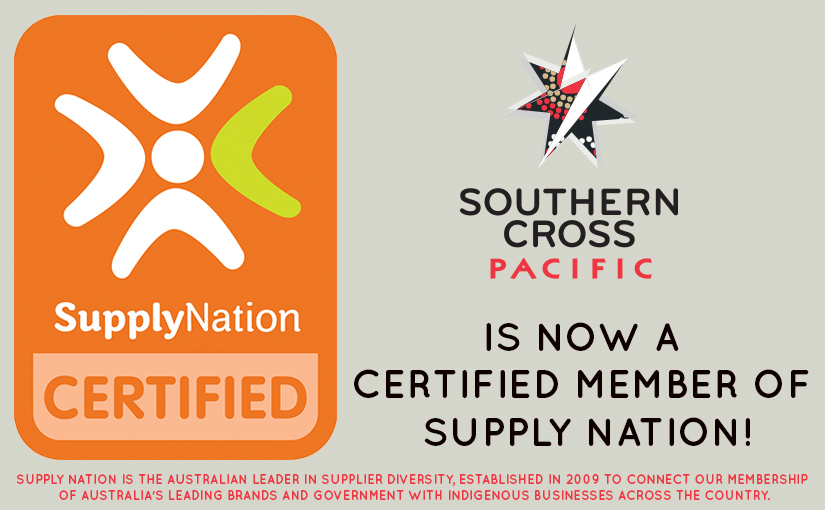 We are happy to announce that Southern Cross Pacific is now a Certified Supplier with Supply Nation, Australia's leading directory of Indigenous business and procurement. This Certified Membership recognises Southern Cross Pacific as an organisation which is legitimately managed by an Indigenous Director and contributes to the advancement of Aboriginal and Torres Strait Islander peoples.
As a Certified Supplier of Supply Nation, Southern Cross Pacific can:
Gain access to best practices, experiences and knowledge from industry leaders who have successfully implemented sustainable supplier diversity programs;
Seek guidance, advice and training to optimise access to Indigenous Business Direct (Australia's premier online database of Indigenous businesses);
Attend regular networking events to learn and share information about supplier diversity;
Explore opportunities to meet, connect, mentor and work with Supply Nation Certified and Registered Indigenous business owners and managers.
A thing to remember:
Southern Cross Pacific's Director, Mr Paul Newman, was a finalist in Supply Nation Connect's 2017 award for 'Supplier Diversity Advocate of the Year'. Read more here